Makiko Morinaga – Graduation project 1617
THE KUMAMOTO Memorial Site
Never Ending Memories in Japan
My project is deeply connected with my experience of earthquakes in Japan. A severe earthquake hit my
hometown Kumamoto last spring. Talking to victims and hearing their sad stories I started to think of two
topics to relate to for my design: sharing memories and the inheritance of memories. Will the memories of the
disasters by the victims lead to a spiritual healing by sharing them with others? I feel it is my mission as a
designer to contribute to the "healing" for the victims, "learning" for the visitors and "celebrating" for all people
and to design a space to share memories together.
As a facility that respond to all three elements, I propose a Memorial Theme Park, re-using the existing
Kumamoto Castle and its surrounding. Because in Japan there are a lot of theme parks for leisure activities all
over the country, this memorial park can play a role in dealing with disasters and help to revitalize the
damaged cities but also actively release the victims by creating a new community.
To reach this goal I started with the Kumamoto Castle which was heavily damaged by the earthquake. In my
proposal the Castle will be preserved as a reminder of the monumental disaster. To proactively preserve and
show the traces of the earthquake, the building will play an important role to convey the tragedy to current and
future generations. I also tend to do so by exhibiting art installations in the theme park dedicated to the victims
of the Kumamoto earthquake. In this way people will be able to emotionally share the tragedy of disasters
although, unfortunately, it is impossible to control natural disasters and earthquakes may hit Kumamoto and
other cities in Japan again in the future.
All images @INSIDE & Makiko Morinaga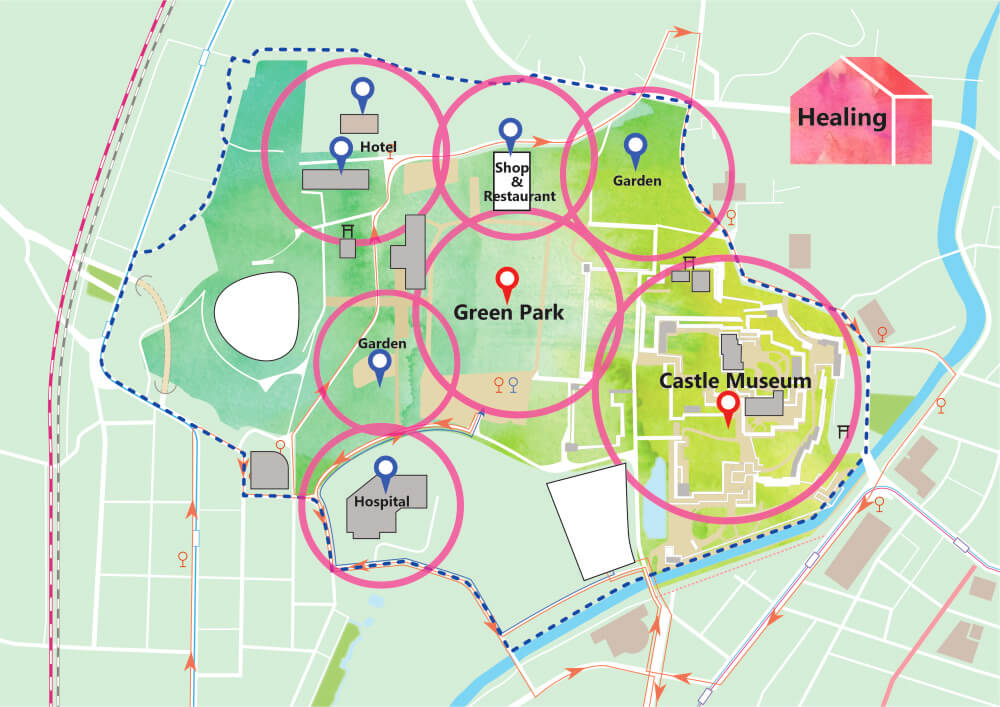 Find all images in the Graduation part of INSIDE Magazine 1617.
More
---