STAFF
Head of INSIDE & Tutor TRAVEL + SKILLS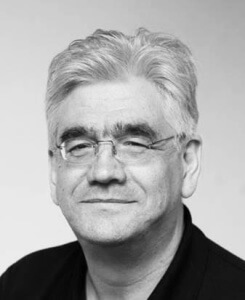 Hans Venhuizen is Head of INSIDE and leads the TRAVEL program and curates the SKILLS program.
Hans Venhuizen first studied Urban Planning at the Radboud University in Nijmegen, but switched to Architectural Design and Monumental Art at the School of the Arts Arnhem. In 1999 he set up Bureau Venhuizen, a project management and research bureau in the field of culture based
planning. In search of a more specific identity for cities and areas, Hans links the worlds of culture and space to each other in different ways. His focus is always on the culture of spatial planning itself, and the game is his most important instrument.
He developed various games, including the Parquettry Landscape game', the debating game 'The Making Of' and 'Life, the Game'. Recent projects include Koningsas, a research for cultural/spatial projects in the Groningen-Assen region, and K*eiland, a research and design project in an urban regeneration area in Utrecht and Autonia about the culture of the car.
TRAVEL
National and international excursions, symposiums, lectures, interviews and studio visits stimulate the observations of and research on phenomena in spatial design. Students gather impressions, and from that they allow particular phenomena to emerge. Phenomena are more than mere descriptions of a situation. A phenomenon can be anything that reveals the 'truth' of a situation: they are a tool to frame a situation and accompany the student during the process of designing a spatial change.
SKILLS
The SKILLS programme is taught by various guest lecturers.
This year the SKILLS program includes Gamification by Jeroen van Mastrigt, Presenting and Portfolio by Lucas Verweij, Modelling by Vincent de Rijk, Photography by Diewertje Komen, Research by Entering by Leeke Reinders, Tangible Spatial Interpretations by Erik Jutten and Thesis Graphic Design by Gert Dumbar
Practice Tutor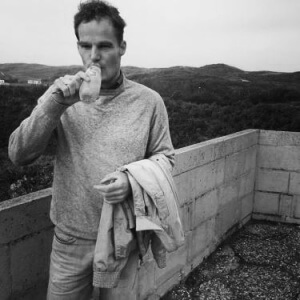 Next to the theoretical development of the students and the design 'on paper' it is the ambition of INSIDE tot stimulate the students as "entrepreneurs". This is also the reason why INSIDE has chosen the motto "design for the changing world".
Students are asked to do research in the real world and to do tests on a 1 to 1 scale. Every semester INSIDE gives a public presentation of the projects in a real world context and on a one to one scale. To realize this, Erik Jutten works from the start until the end of the semester to develop the projects.
Erik Jutten graduated in 2004 from the Fine Art department of the Royal Academy in The Hague.
In his graduation project Erik Jutten devoted himself to connecting students and developing their projects. A role he has since continued as initiator of and partner in diverse public space projects. Erik's main activities surround 'City in the Making' in Rotterdam.
Coördinator INSIDE
Lotte van den Berg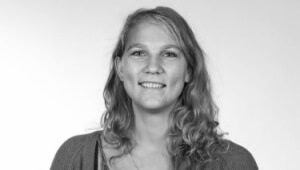 Lotte van den Berg studied Media & Culture in Amsterdam and graduated with a Master in Film Documentary in 2011. After graduating she worked as a producer and volunteer coördinator at Cinekid, a Media festival for children. After that she worked as a Programme-assistant for cultural courses and projects at Sports & Culture TU Delft. In February 2016 she started working at INSIDE. In addition to her task as Coördinator, Lotte works with the students on the visibility and PR of INSIDE. Lotte is also coordinating at the Master Photography & Society. 
——–
TUTORS
MVRDV– Fokke Moerel & Aser Giménez-Ortega
STUDIO INTER 2014/2015, STUDIO URBAN 2016, STUDIO SPACE 2017, 2018

Fokke Moerel has been part of MVRDV since 1995 and worked on many now iconic MVRDV projects. As a project manager Fokke is now involved in the Public Art Depot of the Museum Boymans van Beuningen. Fokke Moerel has been trained as an architect at the Technical University Delft graduating in 1991.
Aser Giménez-Ortega is a Spanish architect and associate at MVRDV. He is involved in the conceptualization and execution of projects of various scales including the DNB Headquarters in Oslo, Hongqiao CBD and Roskilde Festival High School in Denmark. Aser regularly conducts student workshops and gives lectures worldwide. He graduated with a Master degree in architecture from Universidad Politécnica de Valencia in 2005.
Studio Makkink & Bey – Jurgen Bey, Michou-Nanon de Bruijn and Chester Chuang
STUDIO INTER 2015, 2016, 2017, 2018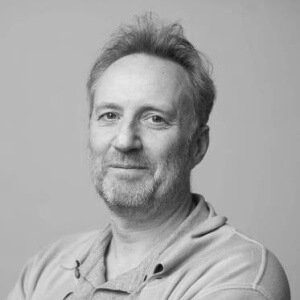 The Dutch design collaborative Studio Makkink & Bey is led by architect Rianne Makkink (b. 1964) and designer Jurgen Bey (b. 1965). Supported by a various design team, they have been operating their design practice since 2002. The studio's various projects include interior design, product design, public space projects, architecture, exhibition & shop-window design, research projects and applied arts. Their products, furniture, interiors and public spaces are often produced in collaboration with companies such as Prooff, Droog Design, and Moooi and other professionals from their local and international network. Based in Rotterdam, their work has appeared in several museums and is part of their collection, amongst others the Centre Pompidou in Paris, Fnac, the V&A in London, the Central Museum in Utrecht,in the USA and in Asia. Clients include commercial & private clients like Spring Studio's Londen and New York, Industries like Vitra and Hermes, governmental & cultural institutions, fashion designers like Jean Paul Gaultier, gallery's like Pierre Berge in Brussels etc. The designs of Studio Makkink & Bey have been awarded with several prizes and their vision is adopted by colleagues, both within the Netherlands and
abroad, through education, many lectures and exhibitions.
Rianne Makkink & Jurgen Bey are known as critical designers, driven to understand the world and to question it in a unique manner. To this end, their design team analyses content in search of the relation between objects and their users through composing narratives to find connections. The Studio is extremely interested in the future of the new working landscape, they introduced a new on line magazine; Proofflabmagazine, that aims to define the future working culture.
Jurgen Bey is currently director of the Sandberg Institute, the Master of art and design of the Rietveld Arts Academy in Amsterdam.
Raumlaborberlin – Benjamin Foerster-Baldenius & Markus Bader
STUDIO URBAN 2016 & 2017
Raumlaborberlin
There was once a society that believed the future would bring better living conditions to everyone. There were people, utopian thinkers, who thought about the big questions of the city. Today only a feeling remains, half desire, half melancholy, reminiscing of those architects who wanted to live in a better society and who had dreamed of better places. Such an era is now over. Here begins my work.
raumlaborberlin is a network, a collective of 8 trained architects who have come together in a collaborative work-structure. We work at the intersection of architecture, city planning, art and urban intervention. We address in our work city and urban renewal as a process. We are attracted to difficult urban locations. Places torn between different systems, time periods or planning ideologies, that can not adapt. Places that are abandoned, left over or in transition that contains some relevance for the processes of urban transformations. These places are our experimentation sites. They offer untapped potential which we try to activate. This opens new perspectives for alternative usage patterns, collective ideals, urban diversity and difference.
OMA – Mark Veldman
STUDIO URBAN 2013/2014, STUDIO SPACE 2014/2015, 2016/2017
Mark Veldman has been working for OMA since 2005. As a project architect he has been in charge of a variety of both master planning, architectural and research projects. His portfolio includes the mixed-use projects Coolsingel and Stadskantoor in Rotterdam, the masterplans Oude Dokken in Gent and Binckhorst in The Hague and master planning proposals for the Floriade 2022 and Zeekracht, a sustainable approach for wind farming at the North Sea.
Before joining OMA Mark worked for the architectural practise of Riken Yamamoto in Yokohama and
was enrolled as a research fellow at the lab of Yoshiharu Tsukamoto (Atelier Bow-Wow) at Tokyo Institute of Technology. Mark completed his masters in Architecture cum laude at the Technical University Delft in 2001.
FLOWS 2011-current
Contemporary interiors increasingly depend on a complex of connecting flows. The research group INSIDEflows investigates the specifications and behaviour of these flows to support the development of sustainable design methods.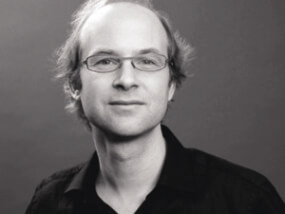 Jan Jongert studied architecture in Delft University of Technology and the Academy of Architecture in Rotterdam where he graduated in 2003. The Rotterdam-based office exploits and builds on the potential of the design context in terms of its environment, potential workforce, energy sources, waste materials and 12 other flows.
Jongert has worked on various projects, ranging from Villa Welpeloo to redevelopment strategies for urban districts in Heerlen and Gouda. In 2013 Jan Jongert transformed 2012Architecten into Superuse Studios.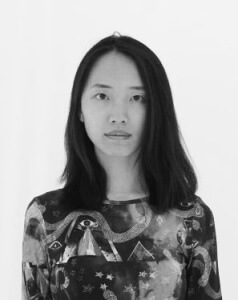 Junyuan Chen graduated from INSIDE (Master Interior Architecture) at the Royal Academy of Art, the Hague, in 2015. Her design approach is to start an encompassing research based on her own observations and analysis. In her work, she's including political as well as environmental issues, and integrates technology and social needs. In 2016, she starts collaborating with Superuse studios (Netherlands), and sets up the Superuse Studios China in Beijing. Currently she teaches Research Methodology at the Central Academy of Fine Art in Beijing and the FLOWS study programme at INSIDE, Master Interior Architecture.
The course links theoretical and intuitive insights of both theorists and students to practical case studies. Working on these shared case studies familiarizes students with both theoretical and practical concerns in spatial design.
Anne Hoogewoning 2012-current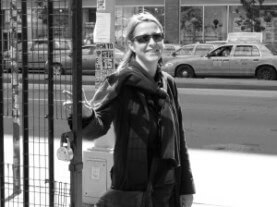 Anne Hoogewoning studied Architecture History at the University of Amsterdam. After her studies she was project assistent in the Collections and Exhibitions Department at the Netherlands Architecture Institute (now The New Institute) at Rotterdam, and part-time staff officer of Europan Nederland. During these years she was co-editor and co-author of 5 editions of the 'Yearbook Architecture in the Netherlans' (2000-2005) and active as a freelance researcher, editor and image editor on several publications. For more then twelve years Anne worked as a Design and Architecture Coordinator at two cultural public foundations; from 2001 – 2011 at the Netherlands Foundation for Visual Arts, Design and Architecture and from 2012- May 2013 at the Creative Industries Fund NL. Since then Anne is active as an indepenent researcher, writer, tutor, advisor and fundraiser within the field of Design and Architecture. This year she organized together with Bonnie Dumanaw an exhibition and award ceromony for the Dutch Doc Photo Foundation. Anne Hoogewoning is Member of the Board of the Van Doesburghuis Foundation, Meudon/Paris and ArchiNed (The Architecture Site of the Netherlands).
Research Tutor
Gerjan Streng – The Cloud Collective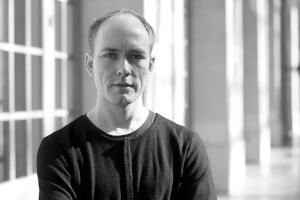 Gerjan Streng studied Architecture and Urban Cultures at Eindhoven University of Technology.
Before co-founding The Cloud Collective, he has worked as an architect in New York, Copenhagen
and Amsterdam.
Within The Cloud Collective, he focuses on spatial research and strategic urban planning projects,
driven by a desire to understand the urban rationale while admiring its elusive complexity.
Knowledge of the city, a combination of available open data and soft information with novel analytic
techniques result in design intelligence and hands-on advice for numerous actors in the urban
constellation.
His work includes experiments with collective creation of space such as the installation The City and
the Country, but also strategies for developing thePolaroid Performance Factory in Enschede and the
Piushaven district in Tilburg. Recently, he contributed to the Value Lab– a team of experts advising
the Central Government Real Estate Agency (RVB), several ministeries and the city of The Hague – on
strategies to improve the social and financial returns of selling and reallocating (public) property.
Leeke Reinders – Tutor Observation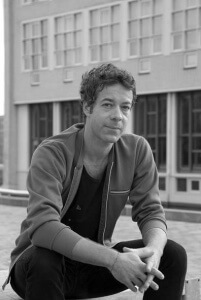 Dr. Leeke Reinders is a cultural anthropologist and works at the Faculty of Architecture and the Built
Environment of Delft University of Technology and the KU Leuven in Brussels. He explores creative
links between ethnographic fieldwork and the design field of (interior) architecture, urban design and
urbanism. His main interests are in the anthropology of urban space, the meanings and practices of
home, narrative mapping and the relations between architecture/planning and the everyday. He
teaches at the Inside department of KABK, the Design Academy in Eindhoven and the Academy of
Architecture in Rotterdam. He has written several books and articles, most recent are Het
gemankeerde (t)huis: een visuele antropologie over de woonpraktijken van ouderen in Brussel (Garant
2016, together with Isabelle Makay), Hard city, soft city (Delft University Press, 2016) and De
alledaagse en de geplande stad (SUN Trancity 2010, with Arnold Reijndorp).
Lucas Verweij – Tutor Presentation skills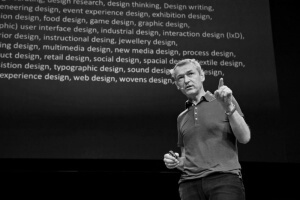 Lucas Verweij is a versatile man who moves across design in all its facets with natural ease. Whether
it be as an architect, moderator, teacher, writer or educator, Verweij engages in activities that
breathe curiosity and innovation.
During the nineties Verweij co-founded studio Schie 2.0, an interdisciplinary architecture practice
investigating new approaches for the public realm. Between 2001 and 2005 he worked for Premsela,
the Netherlands Institute for Design and Fashion, as project leader in the field of social development.
He subsequently served as dean of the Academy for Architecture and Urban Design in Rotterdam.
Since 2008 Verweij has lived in Berlin, where he was a teacher at Berlin's two design school. He now
teaches in Poznan's 'School of Form'.
He writes columns for the English designblog 'Dezeen' and publishes a book about design with
Haystack publishers. He keeps us regularly updated on his observations on design through his blog,
and he's active on Twitter. He acts as initiator and curator of public events in the fields of
architecture, design and innovation both in Rotterdam and Berlin.
Mauricio Freyre – Tutor Film narratives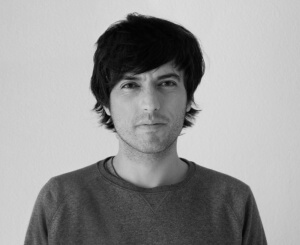 Mauricio Freyre is an audio visual artist and filmmaker, graduated from Architecture and
Fine Arts, based in Madrid. He uses the film medium to explore structures and systems of
thought behind the constructed and projected, reflecting on the mechanisms of cinema
within the process of creation and representation.
His projects and films have been exhibited at Rencontres Internationales Paris/Berlin,
Haus der Kulturen der Welt (Berlin), Fundación Telefonica (Lima), TENT Museum
(Rotterdam), W139 (Amsterdam), Nederlands Film Festival (Utrecht), FIC (Valdivia),
Sunset Cinema (Luxemburg), Filmmuseum (Amsterdam), etc. He is currently a visiting
teacher at The Berlage (Delft), KABK Royal Academie of Art (The Hague) and ETSAM
Universidad Politécnica (Madrid).
Vincent de Rijk – Tutor Model making
Vincent de Rijk (Gouda, 1962) has been working as an industrial designer, furniture maker and model
builder for more than 20 years. He is trained at the Academy for Industrial Design in Eindhoven
where he graduated in 1986 and starts his Werkplaats Vincent de Rijk in 1987.
He became famous with a series of bowls in ceramic with polyester resin and realized many
architectural models, primarily for OMA. In recent years he has also emerged as a leading specialist in
the field of new materials like his transparent resins, with which he has produced many pieces of
furniture. His workshop is situated in the Port of Rotterdam, in a building he converted together with
the other users.
——–
GUEST LECTURERS
ZUS – Elma van Boxel and Kristian Koreman / DOEPELSTRIJKERS – Eline Strijkers / Shift Architecture + Urbanism / Jan Konings / Lucas Verweij / Mauricio Freyre / Cloudcollective – Gerjan Streng / Danielle Arets / Thomas Bedaux / Bas van Beek / Pieke Bergmans / Wigger Bierma / Mathijs de Boer / Atze Boerstra / Merijn Bolink / Stephanie Brand / Lieven de Cauter / Simon Davies /Andre Dekker / Theo Deutinger / Matthijs van Dijk / Gert Dumbar / Frank Federer / Fredie Flore / Job Floris / Aetzel Griffioen /Sven Grooten / David Hamers / Cynthia Hathaway / Frank Havermans / Ronald Hooft /Birgit Jurgenhake /Chris Kabel / Gert van der Keuken / Krijn de Koning / Sophie Krier / Thomas A.P. van Leeuwen / Pierre Lhoas and Pablo Lhoas / John Lonsdale / Ina Matt / Ernie Mellegers / Jeroen van Mastrigt / Nels Nelson / Denis Oudendijk / Kyong Park / Mark Pimlott / Bertjan Pot / Rianne Makkink / Wilma Marijnissen / Eva van Regenmoortel / Leeke Reinders / Vincent de Rijk / Lorenzo de Rita / Marc Schuilenburg / Brigitte van der Sande / Malkit Shoshan / Jurriaan van Stigt / Marianne Theunissen / Sander Veenhof / Ari Versluis / Lucas Verweij /Philip Vierin / Jacob Voorthuis / Frank Visser / Simone de Waart / Peter Zuiderwijk
——–