INSIDE MAGAZINE 2021 #12 Is Out Now!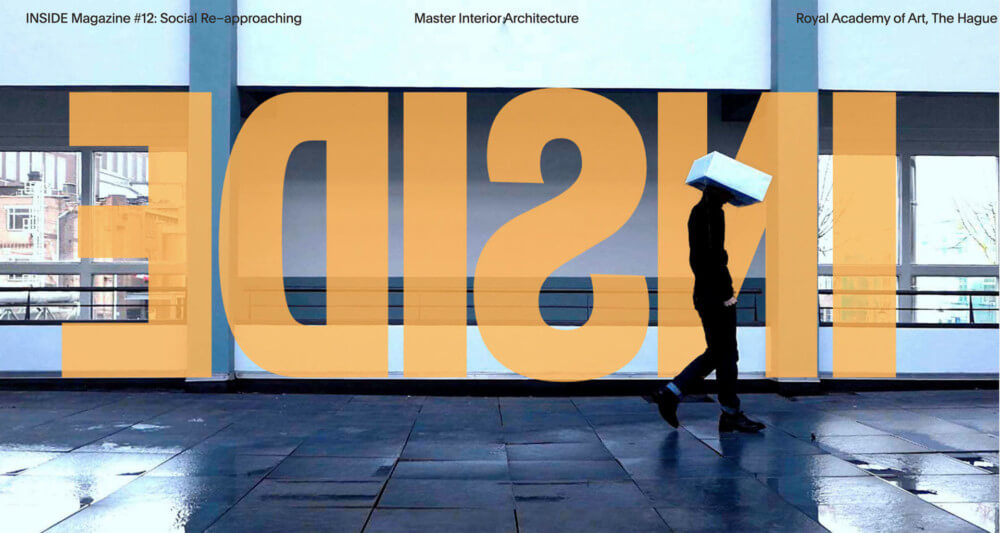 We're proud to present to you the 12th edition of INSIDE Magazine. This year INSIDE magazine, the works and thoughts of the Master Interior Architecture of the Royal Acadamy of Art The Hague, is fully digital.
Thanks to the digital format of this magazine, this year's selection of the results of this year's INSIDE programme can be much wider. It includes the first year studios with Studio Makkink & Bey, Ira Koers and Gerjan Streng in collaboration with Klodiana Millona and Axel Timm of raumlaborberlin. It shows the results of the Flows Program of Superuse, the Theory program of Anne Hoogewoning, the results of the Skills workshop by Mauricio Freyre and the Travel program assembled every year by Hans Venhuizen. Browse the digital version of the 12th edition of the INSIDE Magazine now through clicking on this link.
It also includes a Podcast!
More
---