Janneke Derksen – Graduation project 1718
''On the Move''
Learning from the highway by speculating on 'verzorgingsplaatsen'.
''On the Move'' is a 15 year-long strategic design and research project that explores 'verzorgingsplaatsen' (rest places, service – and gas stations) by interventions as an investigation on its hidden qualities. For my research I examined the system of highways and the places it has produced: 'verzorgingsplaatsen'. Highways and 'verzorgingsplaatsen' are cobbled together with asphalt, road signs, lines and are usually not a final destination but a stop during a journey. I appreciate these places because they are democratic, inclusive, super personal and at the same time super anonymous.
We do not inhabit 'verzorgingsplaatsen' but occupy them for a set time and only while being 'on the move'. I have also a fascination for the varied actions taking place here like mobility, fuel, sales, retail and a keen interest in the many governmental regulations and restrictions 'verzorgingsplaatsen' have to comply with. All together, I feel a deep need to speculate on their future in view of technological innovations currently being discussed in the mobility sector.
Although it is difficult to foresee which transitions gas stations in the future will undergo, it is for sure that travelling by car or other modes of transport will continue  to exist. I would like to take advantage of this moment of speculation and to ensure that the current qualities of 'verzorgingsplaatsen' can be experienced in the future as well.
My proposal ranges from small additions and alterations to interventions of 'verzorgingsplaatsen' along the highway A12 that crosses the Netherlands from East to West, to prompt or force a long-term strategic change. ''On the Move'' doesn't show a final result, it is just the beginning…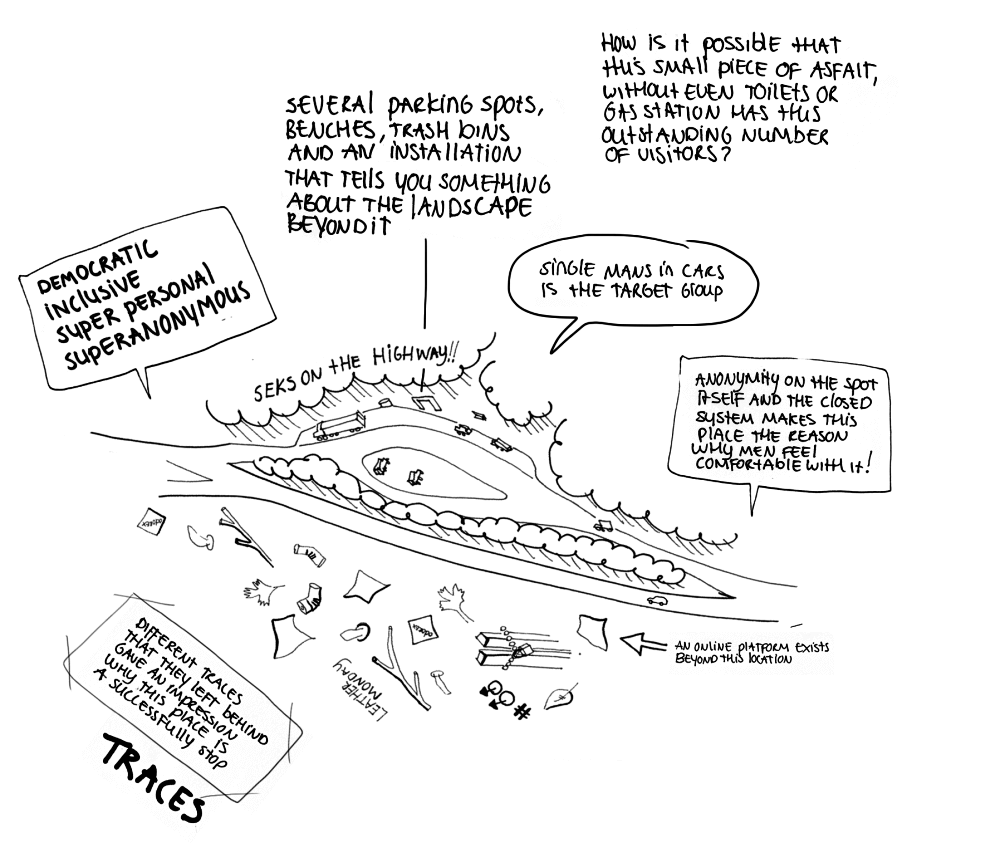 All images @INSIDE & Janneke Derksen
Find all images in the Graduation part of INSIDE Magazine 1718 and on the KABK website.
More
---