Farah Zamri – Graduation project 1718
Rojak living- revitalizing the process of home making in Malaysia.
Dwelling is every human's basic need and right. At this moment this right is under pressure for the middle-class population in Malaysia. My project aims to find an alternative approach to tackle the current mass housing development for the middle class, of which the most common type of home is terrace housing. The terrace house consists of a neutral shell following the potential to be modified by the residents.
As a child I grew up in a terrace housing community where houses were easy to distinguish as their facades had various colors, the gates differentiated and there was  a wide variety of decorations. These architecture features made every house unique and the residents were active in the process of homemaking and eager to adapt and represent their own identity. Nowadays the prices of the terrace housing have become unaffordable and (potential) residents are faced with financial burden to modify their house. Therefore, the current state of the housing crisis demands for a new approach.
I introduce the Rojak living as an alternate housing block for the middle-class group. Rojak, translated as 'mix', is in my view an ideal community where the residents are flexible to express their identity in a financial affordable way, by gradually selecting module units to let grow their house according to their needs. Besides, I add a courtyard to the housing block to create a sense of community. The act of providing a communal courtyard has proven to be successful by the recent demolished Razak Mansion in Kuala Lumpur. Here the small courtyard had the biggest impact on the community spirit as a place where different religious celebrations and traditional occasions took place.
With my project I aim to bring a glimpse of hope for my home country that is now moving forward to a brighter future after the recent elections and is heading closer towards its vision in 2020 to join the league of developed nations.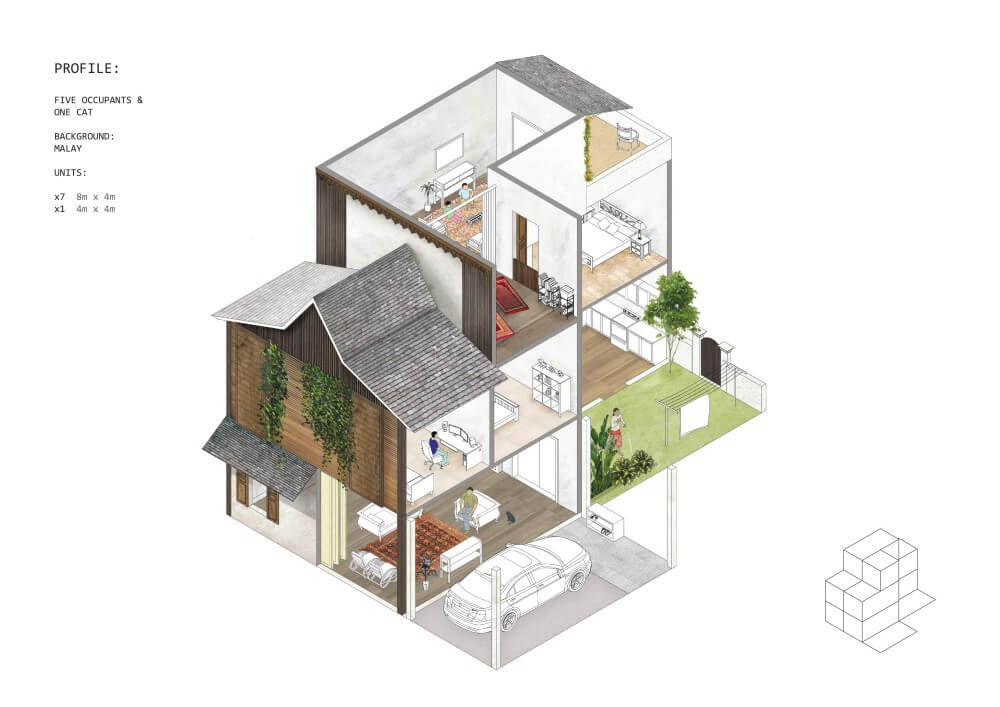 All images @INSIDE & Farah Zamri
Find all images in the Graduation part of INSIDE Magazine 1718 and on the KABK website.
More
---