Eva Gonzalez de Yanes – Graduation project 1718
Cunucu Shacks. Here, There, Everywhere.
The starting point of my research was the sociocultural impact of the tourism industry in Aruba, a small island in the Caribbean. For the last 70 years, tourism-related activities have taken over the economy, making the small nation the second most tourism dependent country in the world. The infrastructure that supports such industry has been centralized in one area, and caters mostly to the American market. And while it has been beneficial to Aruban society, it has also created an unintended consequence: cultural loss.
The richness of Aruban culture lies mostly in intangible aspects, such as their traditions, and language, Papiamento. However, one example of architectural heritage from colonial time stands out as a tangible cultural trait: the cunucu house. The humble structure serves as an inspiration to create a new typology of small architecture: shacks. Shacks in Aruba are pieces of naive architecture that don't discriminate locations nor functions. By combining the iconic shape of the cunucu house and the versatility of shacks, I propose a network of structures that combine culture and commerce in service of the local community as well as the tourism industry.
The programming behind the shacks is based on core values in response to key social issues found on my research. In addition to cultural loss, other values such as sustainability, resilience, regenerative design, and community participation are explored. The network of cunucu shacks aims for an active participation of Aruban society in order for it to function as intended. The flow of food, waste material, and energy produced within it is integral to the program. The system is designed to adjust, adapt, and change, thus creating a laboratory that explores how a future decentralized Aruba might look like.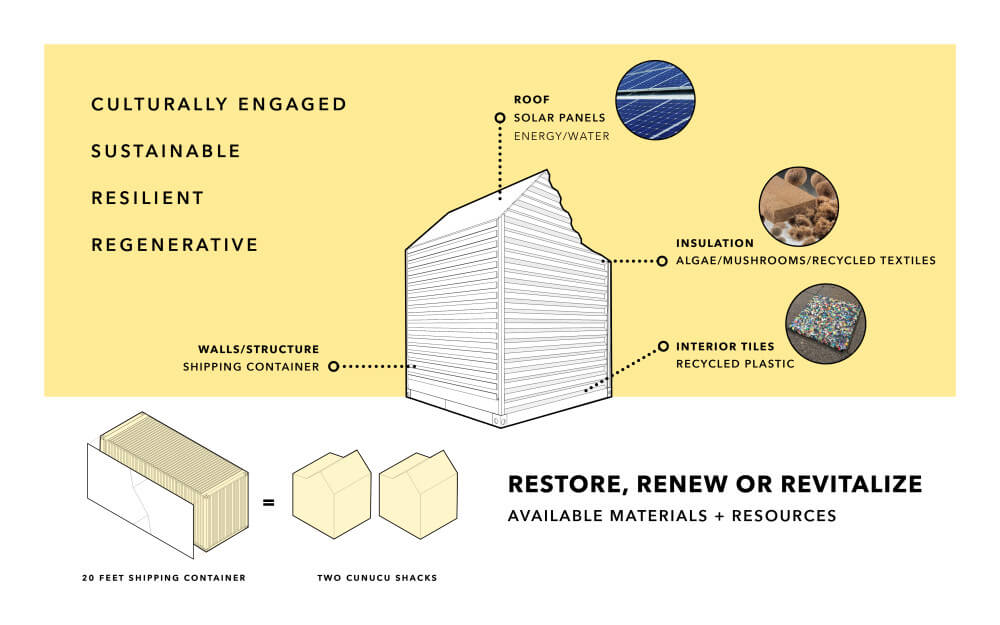 All images @INSIDE & Eva Gonzalez
Find all images in the Graduation part of INSIDE Magazine 1718 and on the KABK website.
More
---