Elena Conrad – Graduation project 15/16
GASTSPIEL.
Strategies for an interim.
My research started with my personal observations of idle urban spaces. This inspired me to look into possibilities for temporary transformation. What intrigued me about temporary spaces are the out-of-the-ordinary experiences they evoke and facilitate. The analyses of case studies of temporary projects led me to an in-depth research of the theatrical event as an ultimately timed experience. My question was how I could translate this physically closed experience to an urban scale and thus link various locations with each other. The analysis of the stages and the process of a performance (script, audition, public discourse, public performance, aftermath) inspired me to curate an urban format for temporary interventions based on the theatrical event – 'Gastspiel'.
'Gastspiel' is a format for a series of temporary interventions offering a diversity of experiences in the urban realm. The Hague serves as a case study. Six idle venues in the city are transformed into spaces of reflection and interaction. My aim is to appropriate and link these urban idle spaces in order to open up their (hidden) potential to an intense personal experience. Based on the theatrical event each space reflects one stage of performativity: rehearsal, gather, warm-up, performance, cool down, disperse. The 'rehearsal' functions as an open workspace that invites the public to participate in workshops held by local artists and designers. The 'gathering' is a temporary meeting space on the roof of an idle building. The 'warm-up' will become a temporary retreat that facilitates personal concentration and meditation. The 'performance' will host scheduled cultural events such as pecha kuchas and debates around themes that are physically discussed in the rehearsal. The 'cool down' serves as an experienceable public installation on top of a derelict bridge that calms and cools down. Integrated in a vehicle, the 'disperse' changes its location and brings the participants back to their ordinary lives in a literal sense. This multi-locality approach enhances vitality in the urban realm in engaging different audiences and stimulating interactions on different focal points.
All images @INSIDE & Elena Conrad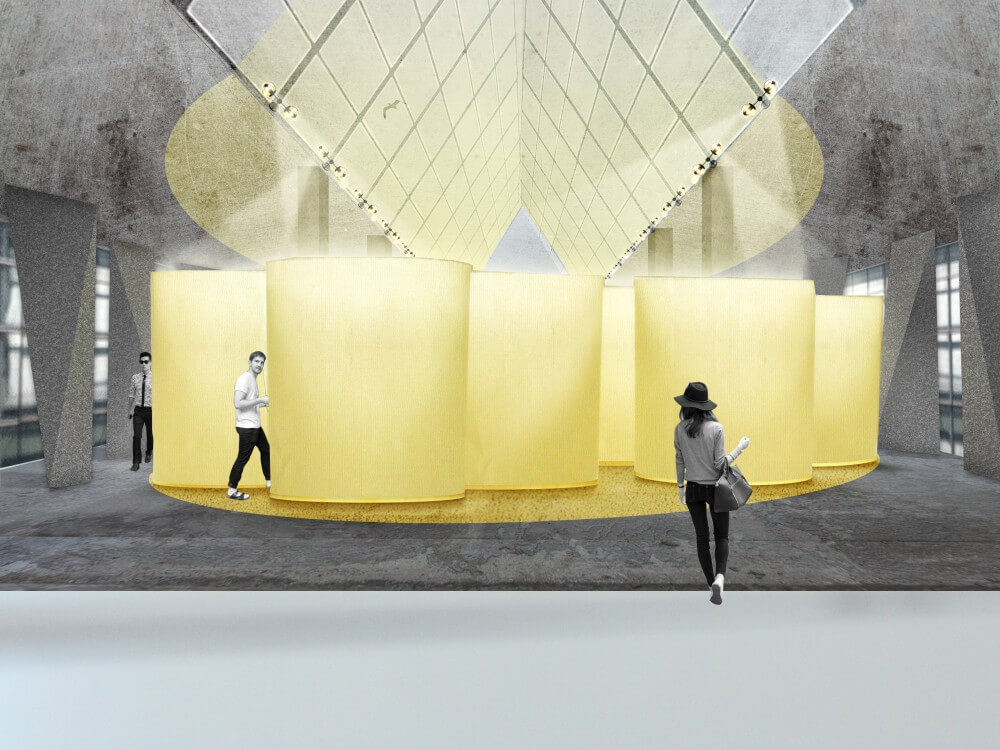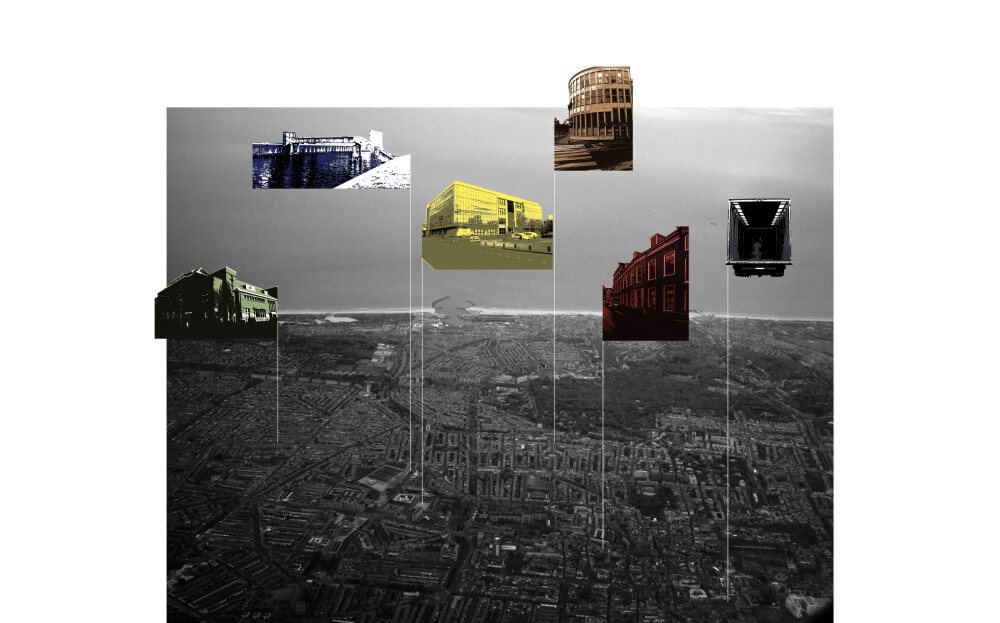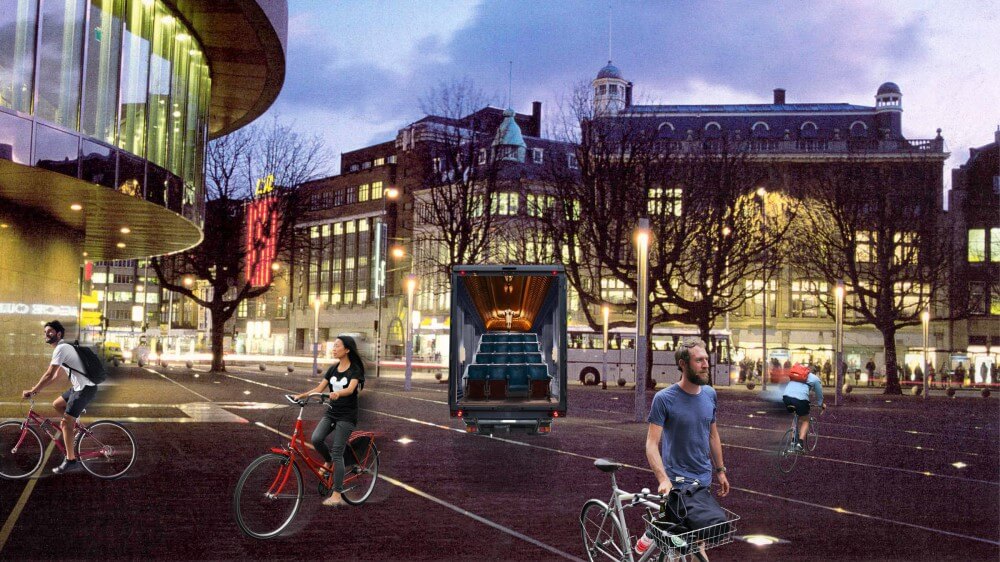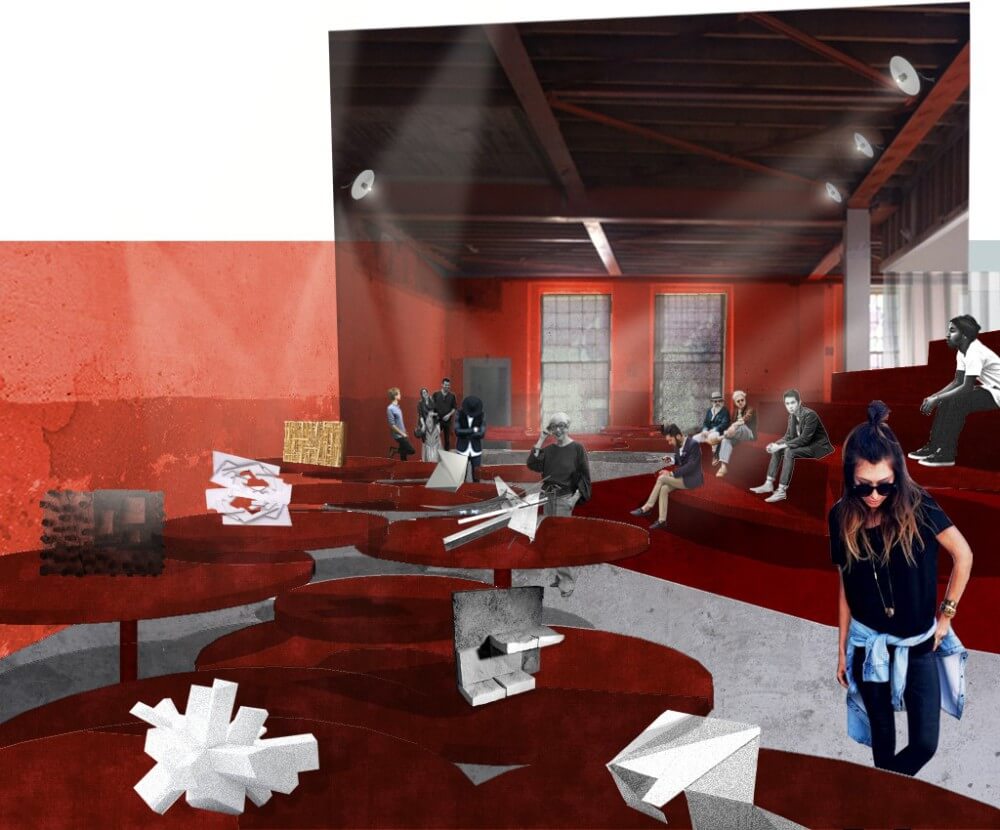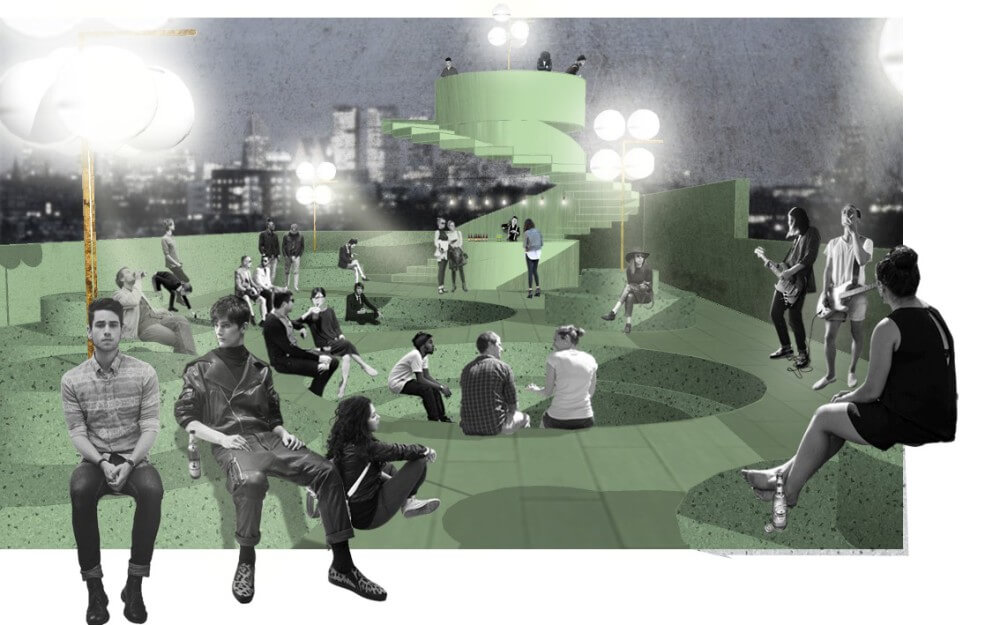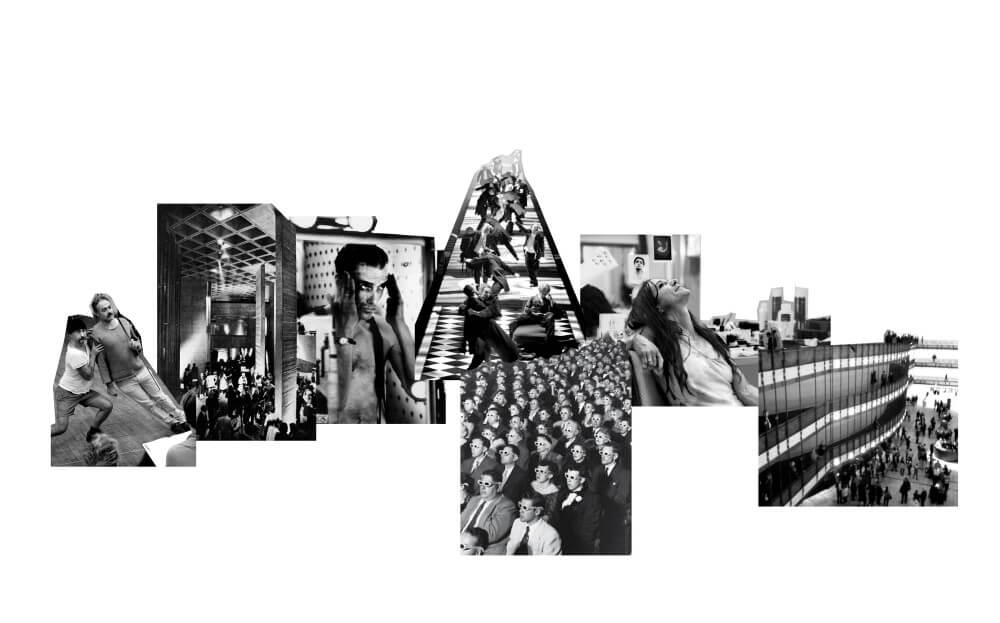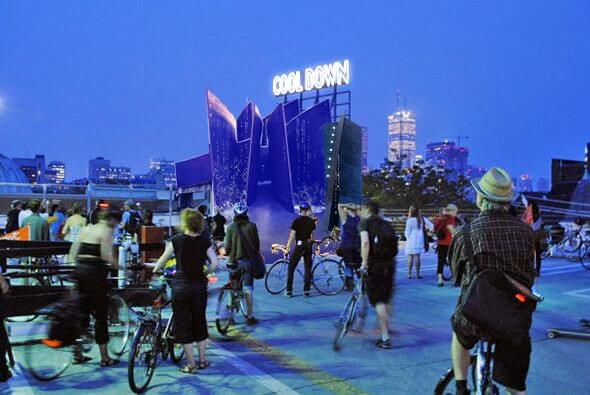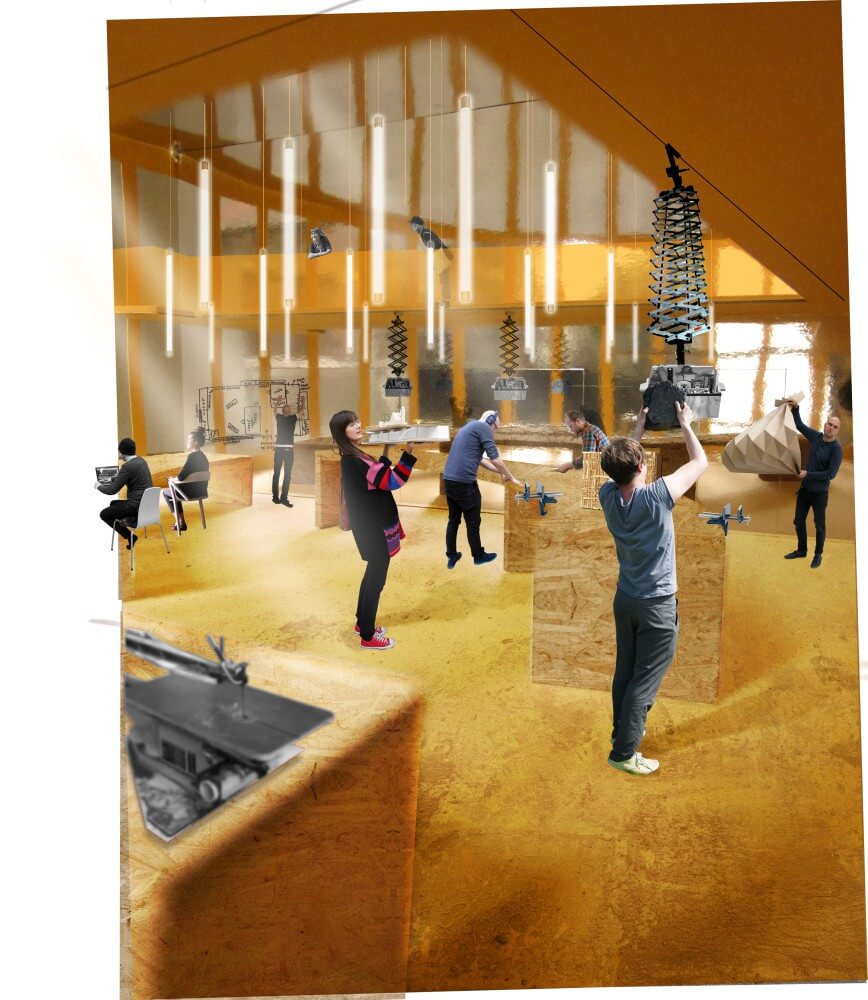 More
---