Super Zeit Berlin Pavilion by graduate Junyuan Chen
Our graduate student Junyuan Chen is working for Superuse Studios in Beijing. She set up the Super Zeit Berlin Pavilion there.
The 2016 Spring in Beijing, Zeit Berlin Bazaar wants to bring their market into the sunshine.  To answer the needs of an outdoor shelter for the bazaar, Superuse Studios/Studio Junyuan Chen went together with Zeit Berlin Bazaar to a recycling village Beijing , we found an unique tent material-Flour Bags. The farther study shows that in Beijing, every steamed buns shop is able to consume 70 bags of flour in one day. There are 1,178 steamed buns shops in the entire city,which means every single day 82,460 flour bags are wasted and turned into a serious environmental pollution source. We collected 2,000 packages in one week, combine them with another recycled material – Metro billboards provided by an environmental protection institution Beijing Relight. By using scaffold structure we made the temporary Super Zeit Berlin Pavilion with the help of 35 friends and 20,000 rivets,in 21 days.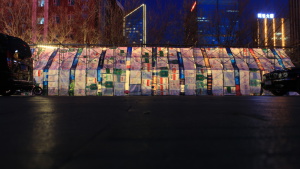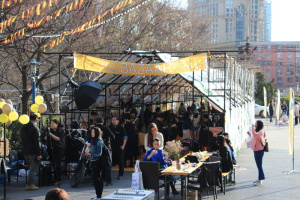 Junyuan Chen (Sichuan 1987) graduated from INSIDE (Master Interior Architecture) in the Royal Academy of Art, the Hague in 2015. Her graduation project 'The future ruralization in Longshang village China'  was awarded the Master prize and department prize. Her design approach is to start an encompassing research based on her own observations and analysis. In her work, she including political as well as environmental issues, and integrated technology and social needs. She recently is collaborating on The  Bi-City Biennale of Urbanism\Architecture In Shenzhen with Superuse studios. This exhibition will introduce a new sustainable design method to Shenzhen Special Economic Zone. She currently teaches research methodology for the students in Central Academy of Fine Art in Beijing.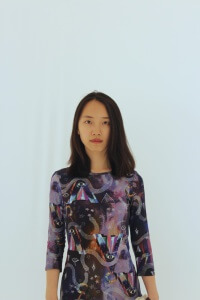 Email: junyuan.chen@outlook.com
More
---