Studio MuseumHotel EscherBreuer
For our third studio this year, and under the guidance of Mark Veldman from OMA and Anne Hoogewoning, we were asked to create a new Museum Hotel for the works of M.C Escher in the former Marcel Breuer designed U.S Embassy in Den Haag. Currently, the former U.S Embassy is seen as a building that conveys the feelings of superiority, privacy, and confinement. It is a space that local residents feel intimidated by and passers-by are asked not to loiter.
In pairs, we each worked on a concept surrounding this combination to house the works of Escher. These concepts ranged from a merging of hotel room with exhibition space, to a public loop, to creating a space that transforms how the viewers perceive Escher's work.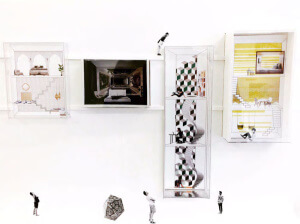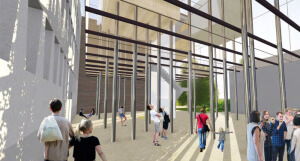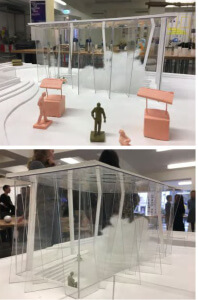 Along the way we had many enjoyable and informative opportunities, which helped guide our designs. Some included a lecture by the Architectural Historian Wijnand Galema, a sleepover at Lloyd Hotel – a Cultural Embassy located in a former emigrant hotel built in 1920, with the concept created by Suzanne Oxenaar, and a visit to the rooftop of the current Escher Museum in The Hague. We also participated in a skills workshop by the model maker for OMA, Vincent de Rijk.
For the final presentation at the beginning of February, we had a panel of critics, which included the Director of The Gemeentemuseum, Benno Tempel and Frans Bevers from OPERA Amsterdam.
Throughout the 8-week studio there were several hurdles to overcome for which we all went through many ups and downs, but in the end we succeeded in developing 7 very different proposals for review.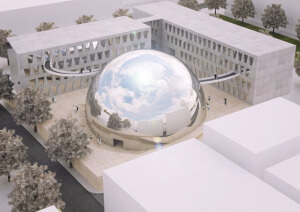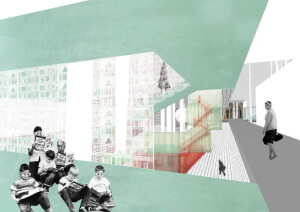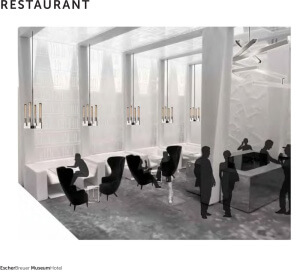 Article by INSIDE 1617 student Zara Bennett
More
---