Orientation in Arnhem – Designing Conversations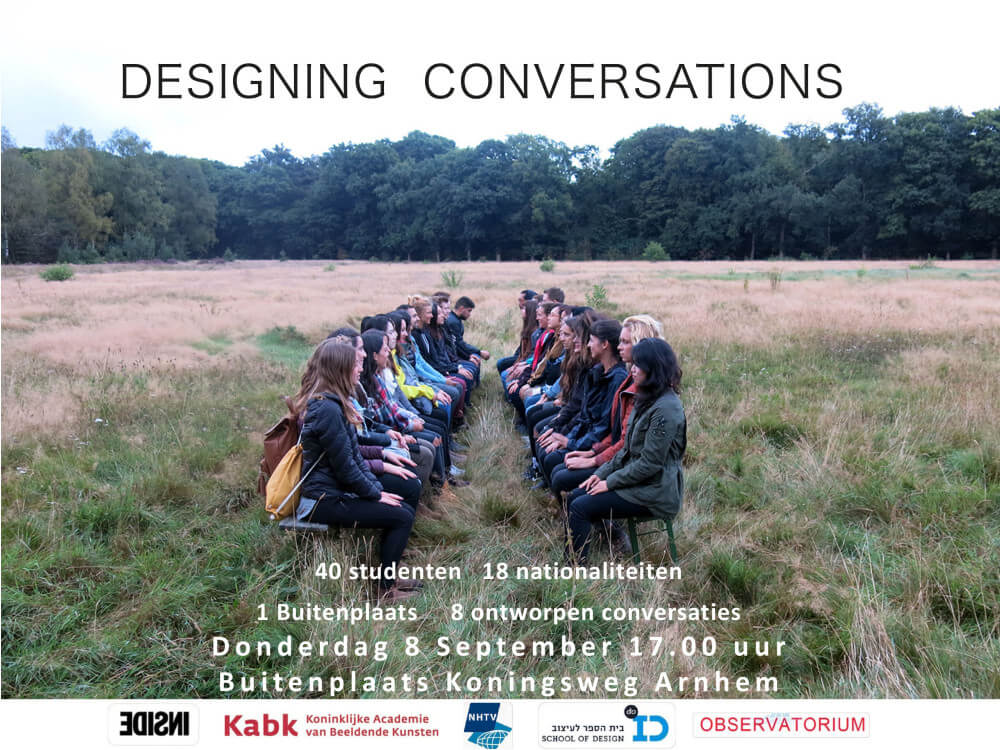 Location: Arnhem, The Netherlands
Site: Buitenplaats, Schaarsbergen, Arnhem
If you're looking for beach bungalows in the middle of a forest, acres of Dutch fauna and flora to frolic in, or perhaps a population of artists living in ex-German Military housing, then look no further than Schaarsbergen, Arnhem. This is exactly what 40 students from 18 different nationalities experienced near the beginning of September this year.





The Insiders, along with design students from Tel Aviv in Israel and NHTV Breda, traveled to Arnhem for a week to explore the concept of Designing Conversations. Led by the Observatorium from Rotterdam, our task was to work in groups and create a series of installations surrounding the ideas of a chosen type of conversation.



Throughout our time in Arnhem we mainly traveled by bicycle. This ended up being rather challenging as many of us had not ridden a bike within long distances or had hardly ridden a bike at all, let alone within an area of the Netherlands that is classed as one of the hilliest terrains in the country. So much to our avail, there were many bicycle related incidents within that first week.









As well as our many adventures on bikes, we ventured to the Dutch Open Air Museum to see just how small Dutch people used to be, Sonsbeek Park to place our chewing gum on the sculpture of a mans face, and travel 12km through the beautiful De Hoge Veluwe National Park to Kroller Muller Museum.



After an exhaustive week of working together on our projects, joint ventures in cooking for 40 people and learning about many different cultures, we invited local people from Buitenplaats to come view our finished pieces on our last night together. It was a great end to a week that I'm sure won't be forgotten very soon.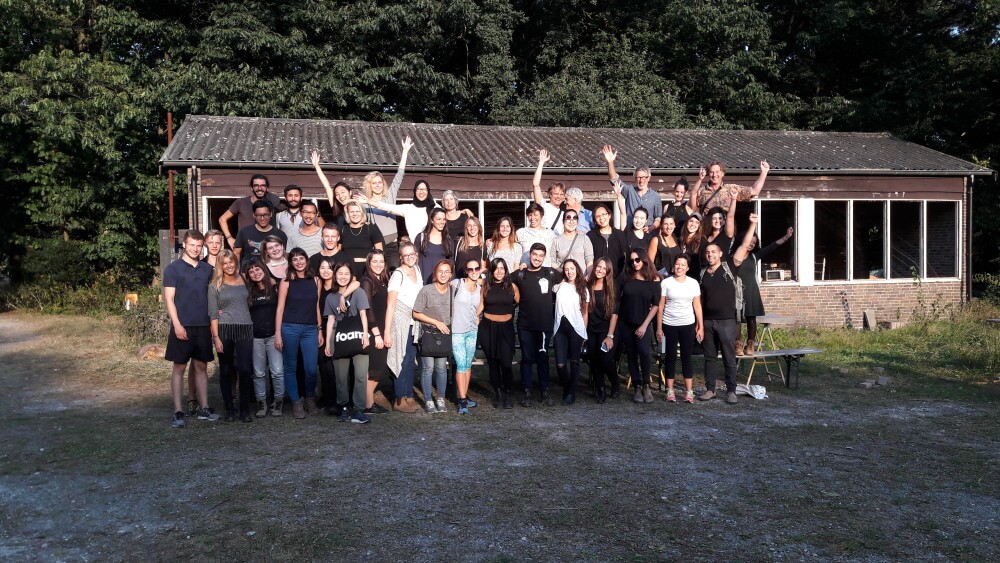 Article by INSIDE 16/17 student: Zara Bennett
More
---