Projectweek Arnhem
LINE OF FIRE 
During the project week, the first year Insiders challenged themselves and the scenario they were surrounded by, with the theme of " Social re- approaching". 
Immersed in the wild environment of Buitenplaats in Arnhem, Fire was the element to be used to create occasions of gathering  within the new proximity imposed by the current pandemic. 
A deep research on the possibilities of Fire came to light with a performance able to let the visitors not only be spectators but be an active part of the process. 
Through Line of Fire people had the occasion to rediscover the meaning and the power of fire by carrying coals and walking with them all together in silence, till the walked stopped and they became witnesses of the creation of sparks , set up then in a real fire they could hand in and bring to the last station of the walk. 
In there people faced a different landscape from the one they have been walking through: a series of wood beams recreated a system of seating representing the domesticity of the house. The more people walked through that system the more they discovered small fireplaces to be lit up. Every participant of the walk had an occasion to sit and gather with the others around a fireplace. 
The sound of the sparks and the voice of the students sharing the meaning fire has gained for them during this project,took the performance to an end. 
View Line of Fire on Vimeo.
Credits:
Designed, Developed, Performed by: First Year Inside Student
Project Lead by Marcel Smink in cooperation with Hans Venhuizen and Erik Jutten.
Thanks to: Florentijn Hofman and Kim Engebers (Studio Florentijn Hofman); Marco Henssen, Lucas Verweij ( Design Chewing Festival), Hans Jungerius, Frank Hemeltjen ( Intangible Heritage), Gallery Machinery of Me, Omlab, Maakwek, Lotte van den Berg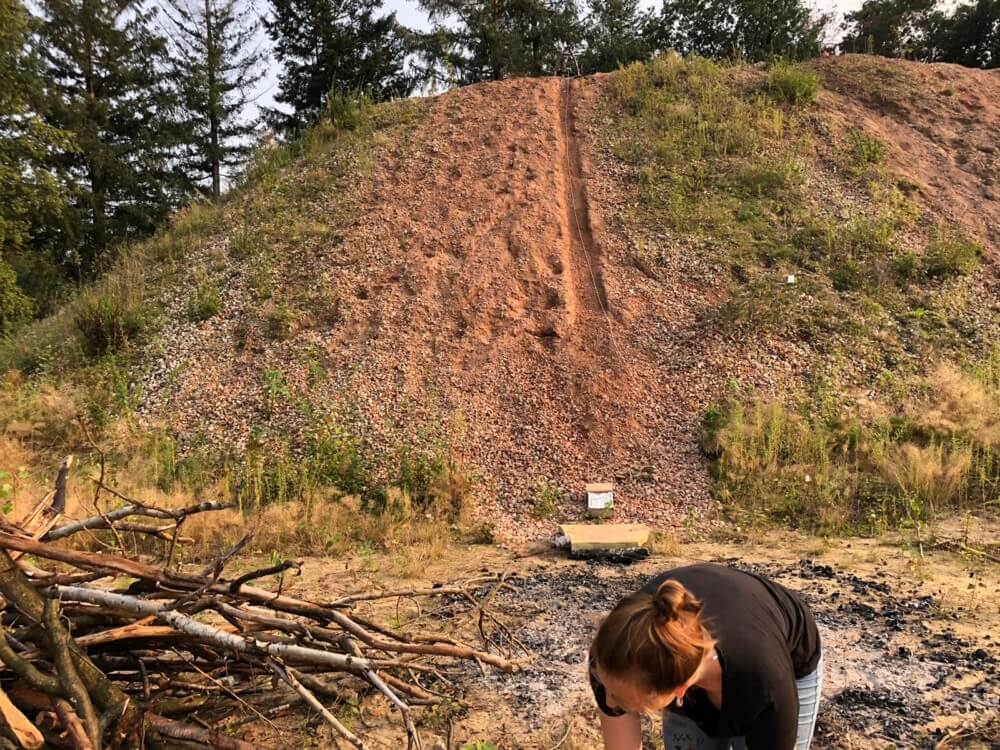 More
---